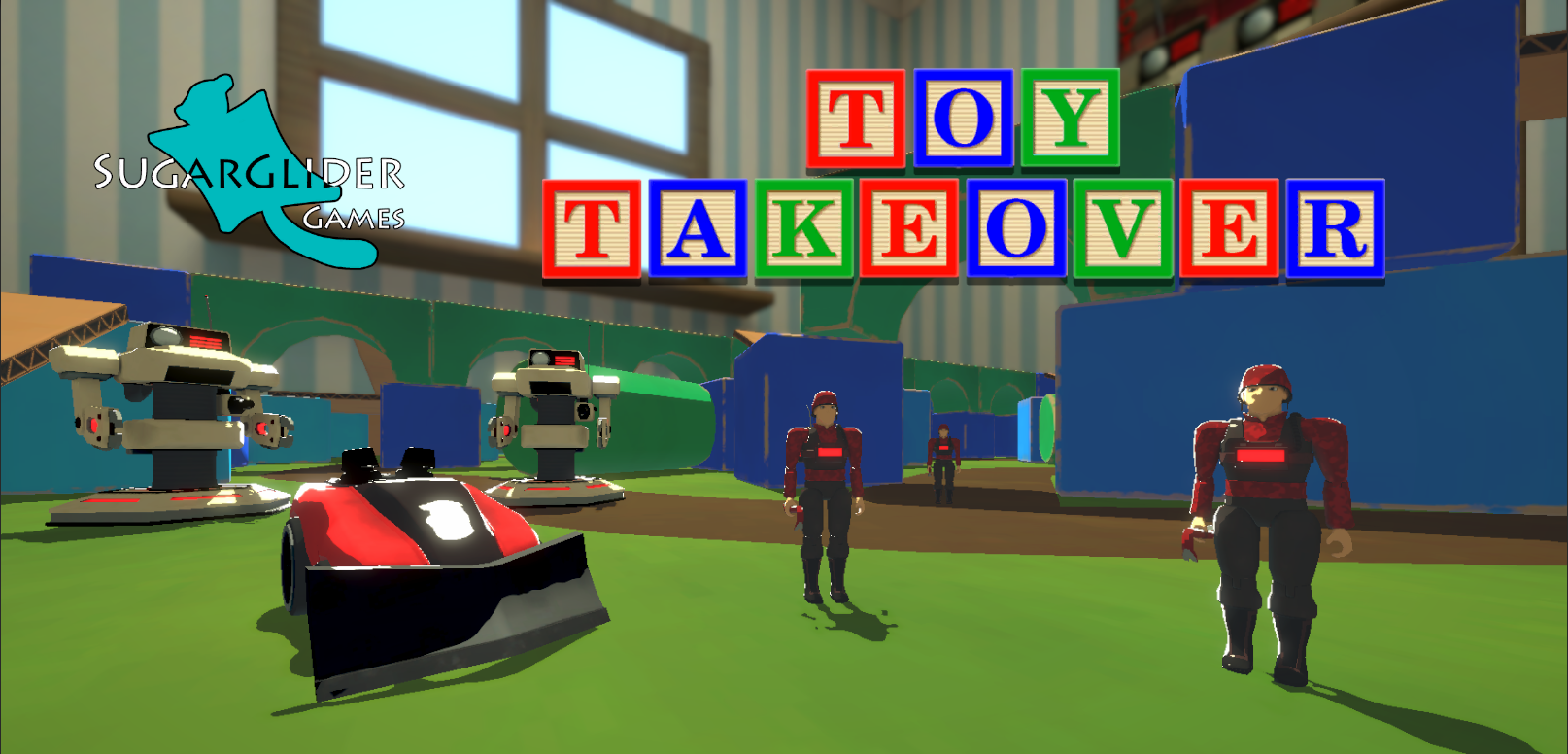 Toy Takeover
A downloadable game for Windows, macOS, and Linux
Introduction:
This game was made by Sugar Glider Games - A first year student group at the Academy of Interactive Entertainment - Melbourne campus.

About Game:
Timmy's parents have bought him new toys. Fakes, knock offs, copies, impersonators. Fight back, save your batteries, soldier.
There are 6 waves total. Each wave gets progressively more difficult as you go on as the enemies become more plentiful. But hang in there, and you'll reach the end eventually!
To survive these waves, you've been given 3 weapons and a Jetpack. There are a total of 2 enemies and 1 environmental hazard to look out for. You'll also find useful items throughout the play area.
Controls:
W, A, S, D: Walk
Space: Jump
Mouse movement: Camera movement
Left Mouse: Shooting
Right mouse: Jetpack
Scroll wheel, 1, 2, 3: Weapon cycle
ESC: Pause
Credits
Design:
Addison Heath
Lakai Ovens
William Mason

Programming:
Paul King
Art:
Lachlan Hughes
Liam McAnally
Ryleigh Bannister
Tyson Tifere
Download
Install instructions
Click the download button below next to the operating system you are currently running and save the zip file to disk
Extract the zip file
Open "Toy Takeover.exe" on Windows or "Toy Takeover.app" on Mac OS X to play
Note: this game has only been tested on Windows so far. If there are any problems running this game on Macintosh and Linux, let us know in the comments.